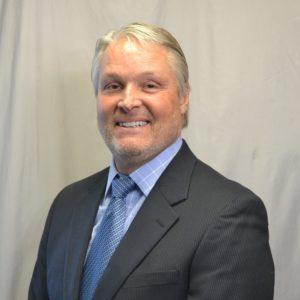 Gary Burns
President & CEO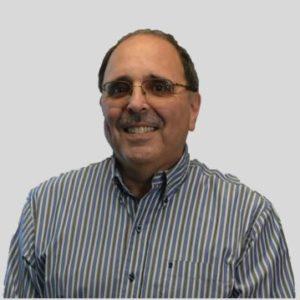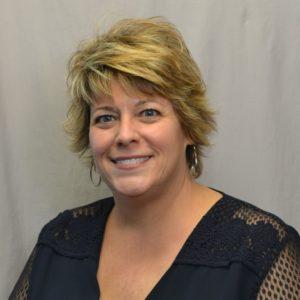 Jeanine Vecchio
New Business & Strategic Territory Development Manager
Marketing / Trainer / Recruiting
Read Bio
Jeanine is the New Business and Strategic Territory Development Manager whose role quickly changed to include Marketing, Sales Trainer, Recruiting, and Vendor Relations.
She has been in sales and marketing for 36 years and Sales Training for 16 years.  Solution-based selling is what she excels at.  Sales training has allowed for personal and professional growth within each of her roles.
Traveling is a healthy addiction for Jeanine.  She also loves the mountains, horseback riding and spending time with her family.
She has two favorite quotes:
"Take vacations – go on as many as you can – you can always make money.  You can't always make memories."
"I travel because I'd rather look back at life, saying "I can't believe I did that" instead of "if only I had."
Jeanine has a passion for helping people in as many ways as she can.  She has a can-do, no-nonsense, let's get it done attitude.  If she doesn't know the way, she will find a way.
Details to come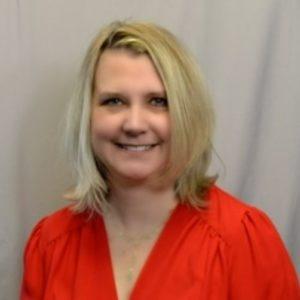 Jessica Craddock
Operations & Sales Support Manager
Read Bio
Jessica Craddock, Supply Chain Manager, leads our Regional Account Coordinator team.
Jessica has been with Empire Emco for 26 years.  Prior to that, she spent 5 years in purchasing at Loctite Corporation.
Jessica graduated from Buffalo State College with a B.A. in Business Administration.
In her spare time, Jessica enjoys reading and camping with her family.
Jessica's favorite quote, "Happiness is an attitude. We either make ourselves miserable, or happy and strong. The amount of work is the same."  Francesca Reigler
Jess loves the feeling of helping somebody solve a problem they're having.  Customer satisfaction is the top priority, and hopefully creating loyal, returning customers.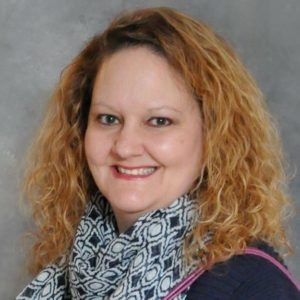 Tracy Farley
Supply Chain Manager / Vendor Relations
Read Bio
Tracy Farley is a Regional Account Coordinator that handles parts of the East Coast and Canada.
She has been with Empire for just over 15 years and previously worked in the industry for 3 years as well as several years of customer service background.
Tracy has a BA in Communications from the University of Buffalo.
In her spare time, she enjoys camping, crafting, spending time with family and organizing local charitable donations.
Tracy believes in finding the best solutions and value for her clients while providing top notch service.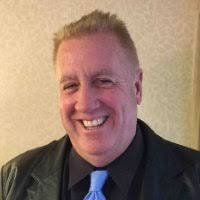 Daniel Roundy
Director of Strategic Accounts
Read Bio
Dan's main focus is to develop new strategic business in Eastern USA/Ontario and Quebec (Canada).  He has worked for Empire for 35+ years.
Dan is a graduate from SUNY of Oswego and did some post-graduate work in Business at Syracuse University and has attended training programs throughout his packaging career.
Daniel is an avid ski instructor and taught Special Olympics.  He enjoys spending time with his family at summer camp in 1000 islands.  He also donates his time for special needs people.
Best Motto " Never give up until the mission is accomplished and customer is satisfied."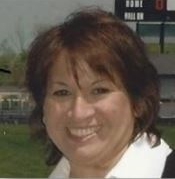 Anne Spellman
Director of Strategic Initiatives
Read Bio
"You can do that?"  is one of Anne's favorite responses from her clients.   It means she has helped them take their concept into a viable possibility and we are about to embark on a journey to a packaging solution.
With her 30+ years of packaging industry experience, she considers herself an ambassador between brand owners and the talents and ingenuity of our staff and partners.
As Director of Strategic Initiatives,  her focus is marrying imagination with pioneering technologies and engineering know-how to create solutions that are commercially viable and unique to the industry.
Her spare time is treasured so when she has it, it is spent with family and friends.
"You can't use up creativity.  The more you use the more you have."  Maya Angelou
Anne's projects drive her to blend creativity, tenacity, and experience to help drive them from concept to successful competition.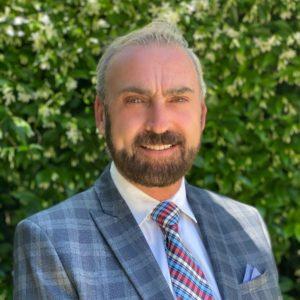 Kevin Curtin
Western Region Sales Director
Read Bio
Kevin Curtin is a 25-year veteran of the packaging industry who has expertise in all areas of the consumer market.  Not only has Kevin been instrumental in some well know Pharmaceutical brand development projects, he has driven the packaging success from many familiar brands currently on the Market.
Starting his career as the Marketing Research Specialist, Kevin quickly moved on to successfully create, with the assistance of the internal packaging team, a scholarship program with Rochester Institute of Technology.  This program is still active today, linking future packaging engineers with well-known brands building visibility.
Kevin then took over the South Eastern Region as the Business Development Director and Sales Manager.  During Kevin's tenure, he worked with such notable clients as Hawaiian Tropic, Sun Bum becoming a go-to in the sun care industry.
After a short sabbatical, Kevin returned to Empire to open the first regional offices in California, servicing all the West Coast.
Kevin's perseverance and dedication to his clients and customers is an attribute that is reflected in every aspect of his career.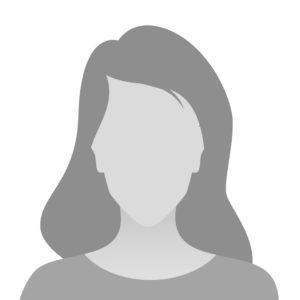 Michele Jura
Regional Sales Manager
Read Bio
As Southeast Regional Sales Manager Michele brings to the Empire team 24 years in the packaging industry. With the experience to help with all your packaging requirements by providing a personalized, insightful, and value-added approach for custom and stock projects across all market segments.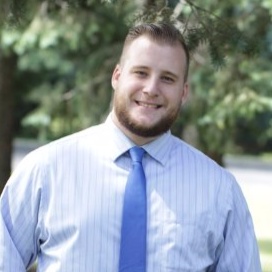 Tymothy Takacs
Regional Sales Manager
Read Bio
Tymothy Takacs, Regional Sales Manager, handles all sales for the Ohio / Michigan / and Western PA area.
Tymothy has been with Empire for 4 years. Prior to that, he worked as a Marketing Consultant for a national marketing and advertising company and has over 10 years in professional sales experience.
Tymothy graduated from Mercyhurst University in Pennsylvania with a B.A in New Media Communications. While at Mercyhurst he played 4 years of Division II Football and was part of the University's only Championship winning team in 2010.
Tymothy loves to play sports in local pick-up leagues and snowboards in the winter. His favorite hobby is traveling!
Tymothy is devoted to providing great customer service and wants to have a personal connection with each of his customers. He makes himself available at any time for his customers and makes sure they know they can call him whenever they need help or need questions answered.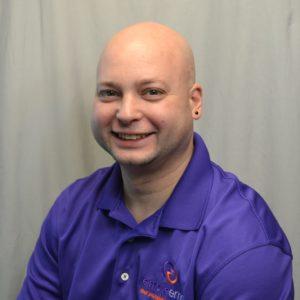 Andy Smith
Regional Sales Manager
Read Bio
Andy services the Buffalo, Rochester NY, the northeast, and Ontario Canada areas, and he specializes in custom and stock packaging for your brand and everyday use.
Andy has been with Empire for three years, prior to that he spent years in advertising and technology sales.  Andy has a bachelor's degree in Criminal Justice from Buffalo State College.
In his spare time, Andy enjoys hunting, playing blackjack, and spending time with his wife Brittney and his two kids Weston and Remington.
Andy has always thrived when it comes to challenging and managing expectations.  Relationship building is an important part of the way he operates and always chooses to work extremely hard for his customers all while providing the best experience for them.
Andy is always willing to go to bat for his customers, providing the best price, customer service, and setting the right expectations.
Andy enjoys helping his clients understand market trends and where they can grow their business.  EmpireECMO has been helping customers for over 100 years, and Andy's goal is to continue to grow with the company and help as many people as possible with their rigid packaging needs.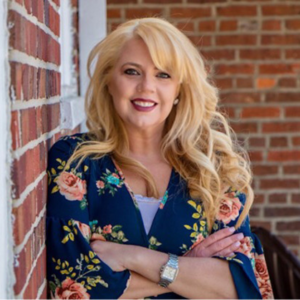 Lori Cooper
Regional Sales Manager
Read Bio
Lori is the Regional Sales Manager for the Mid-Atlantic area.
Lori graduated from Georgian Court University and holds a MA. Lori entered sales in 2012 after making a career change and has been with Empire Emco since 2018.
Her goals are to offer customers solutions surrounding costs, lead times, sourcing, design, and engineering. She specifically enjoys projects with a sustainability focus.
Lori believes the desire for lifelong learning leads to growth, success, and happiness both professionally and personally. 
In her spare time, Lori can be found in the kitchen cooking and baking or spending time with two daughters.
Amy Hanchar
Regional Sales Manager
Read Bio
Amy handles the Upper Midwest territory working closely with Anne Spellman.
Amy has been with EmpireEMCO for almost 3 years; and has been providing superior customer service with solution-based sales for over 20 years.
In her spare time, Amy enjoys all outdoor adventures including hiking, camping, and kayaking.
Amy believes all things happen for a reason and timing is everything.
Amy holds a high sense of importance in understanding the customers' needs and providing the best possible solution.
Regional Account Coordinators / Sales Support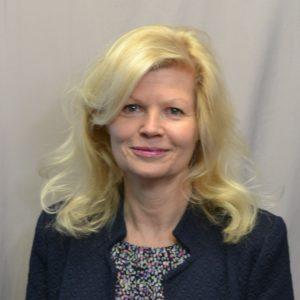 Susan Meyer
Executive Assistant to Gary Burns
Read Bio
Susan Meyer, Executive Assistant, handles special projects, travel & event arrangements, and monitors resin/cost changes and trends.
Susan has been with the company for 25 years.  Previously, she was an administrative assistant and financial analyst for a national hand cleaner manufacturer and worked at a CPA firm.
She graduated from the University of Buffalo with a B.S. in Business Administration and a concentration in Accounting.
Her favorite pastime is spending time with her family (especially her granddaughter) and she enjoys baking.
Susan loves the challenge of a new project and working with a great group of people – her Empire family.  She's a firm believer in doing what you love and loving what you do.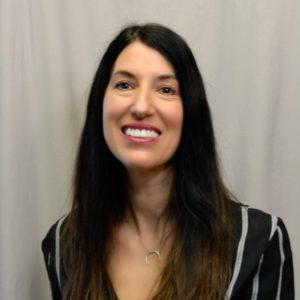 Danielle Alessandra
Regional Account Coordinator
Read Bio
Danielle (aka Dani) supports Dan Roundy's accounts in the Southeastern, Mid-Atlantic, and Canadian regions.
Dani has been with the company for 25+ years and has worked in many different roles over this time.
In her spare time, Dani enjoys running, hiking, and traveling to her son's sporting events.  As well as being an animal rights advocate and caring for 2 rescue dogs.
She is "inspired most by people who stand up for those that cannot speak for themselves, and are fearless in what they believe in".
Dani loves to see the customer's final package after the source and design element of the process.  To see it all come together as a complete product on the store shelf is why we do what we do!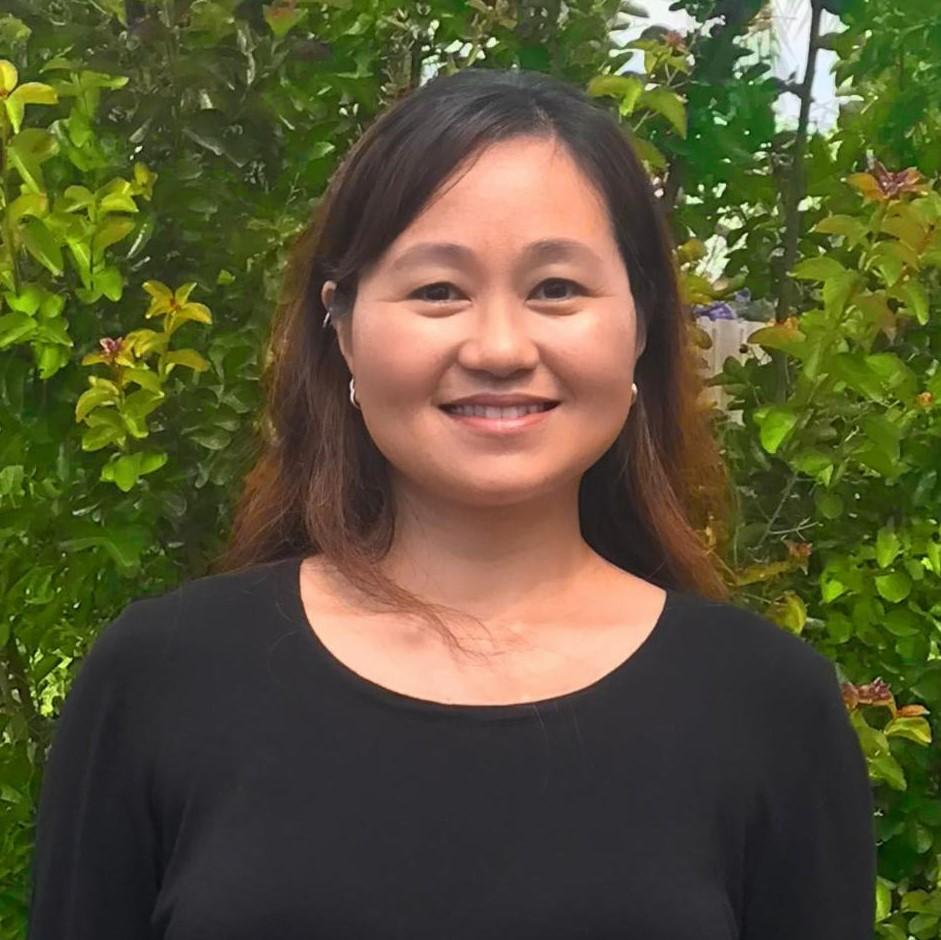 Deanne Andolina
Regional Account Coordinator
Read Bio
Deanne Andolina is the Western Regional Account Coordinator, supporting Kevin Curtin.  Dee handles daily operations & order processing.  She liaisons between customers & manufacturers, pushing to make sure things stay on point from start to finish.  She will jump in & take on whatever task is needed to finish the job.
Deanne has been with the company for over 20 yrs.  Prior to this she worked for a national haircare company.
She recently relocated from Corp all the way across the country to support the company's expansion.
Deanne's most favorite things are spoiling her pets, hanging out with family & friends, & devouring books.
One of Deanne's favorite quotes is do the right thing, even when no one is looking.
What keeps Deanne going is that she gets satisfaction out of helping people out & making them happy.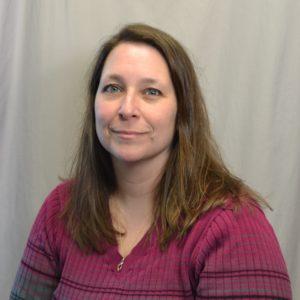 Jennifer Bieber
Regional Account Coordinator
Read Bio
Jennifer is the Regional Account Coordinator for Midwest territories supporting both Anne Spellman and Amy Hanchar.
She is responsible for order management, inventory management, and domestic and international freight.  Jennifer has been with Empire EMCO for 27 years.
Jennifer enjoys spending time with her family.
Jennifer likes a challenge, as she believes that life is not about weathering the storm, it's about learning to dance in the rain.
Jennifer likes helping her customers come up with creative solutions to their challenges and helping them grow their business.  Their success is our success!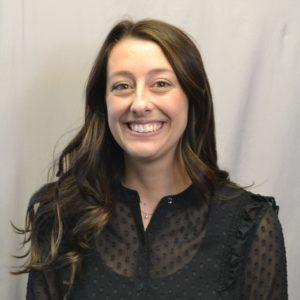 Gabrielle Burns
Regional Account Coordinator
Read Bio
Gabby works hand in hand with her team of sales managers to create a seamless customer experience from start to finish.
Gabby is the newest member of the Empire team, prior to joining the family she has had 7+ years in experience of excelling in sales, marketing, and perfecting the customer experience.
Gabby graduated from Niagara University with a bachelor's in marketing. Priding herself in customer service,  and always going above and beyond for her customers.
Gabby loves to spend time with her family. She loves to go on adventures and long walks with her German Shepard puppy!
Gabby loves to find solutions to problems. She might not always know the answer but will always do her best to find it for her customers.
Gabby believes excellent customer service is what makes the Empire team such an asset. It is our goal to go above and beyond.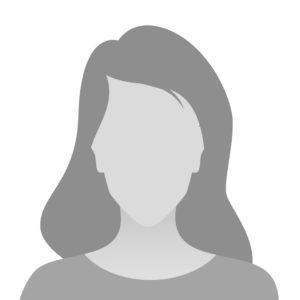 Christine Demperio-Belyea
Regional Account Coordinator
Read Bio
Christine supports Dan Roundy, handling the Eastern Part of the United States and parts of the Mid-West and South.  
Christine has been with Empire-EMCO for 37+  years. 
Her children are her life and very proud of them both.  In her spare time, Christine likes to go on hiking adventures.
Christine is very passionate about getting the best possible package system for our customers, along with the best possible pricing.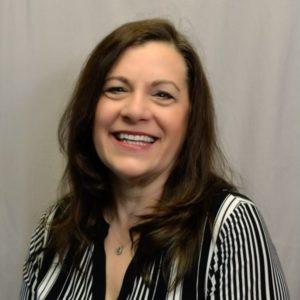 Kathy Lorenz
Regional Account Coordinator
Read Bio
Kathy Lorenz, Regional Account Coordinator for Southeast U.S.
She has been with Empire for 26 years. She can help source new packaging and will personally handle your orders to make sure you get the best pricing and timely delivery.
During Kansas City Chief's Super Bowl season one of her customers nicknamed her Patrick Mahomes of Packaging.  Let her help your team succeed!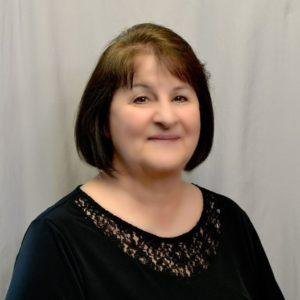 Barbara Ghiandoni
Regional Account Coordinator
Read Bio
Barbara is the Regional Account Coordinator for Mid-Atlantic area.  In addition, she handles all house accounts.
Barbara has been with the company for 15 years. Prior to that she worked at Fenton, Weber & Jones.
Barbara is known in the office for her organizational skills and procedure writing.
When an employee has a baby, rest assured Barbara will be knitting them booties.
Barbara's knowledge and experience have been key to her success.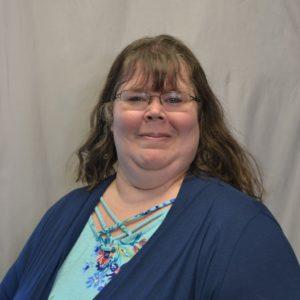 Tracy Sheldon
Regional Account Coordinator
Read Bio
Tracy Sheldon is the Regional Account Coordinator for the Ohio, Michigan, and Western PA area.  She is the liaison between customers and suppliers.
Tracy has been with Empire for 3 years starting in expediting and was quickly promoted to Regional Account Coordinator.  Prior to that worked in the Retail atmosphere for 20+ years.
Tracy is fondly referred to as "smiley" as she always has a smile on her face.
Tracy loves spending time with her family. Her favorite hobby is photography.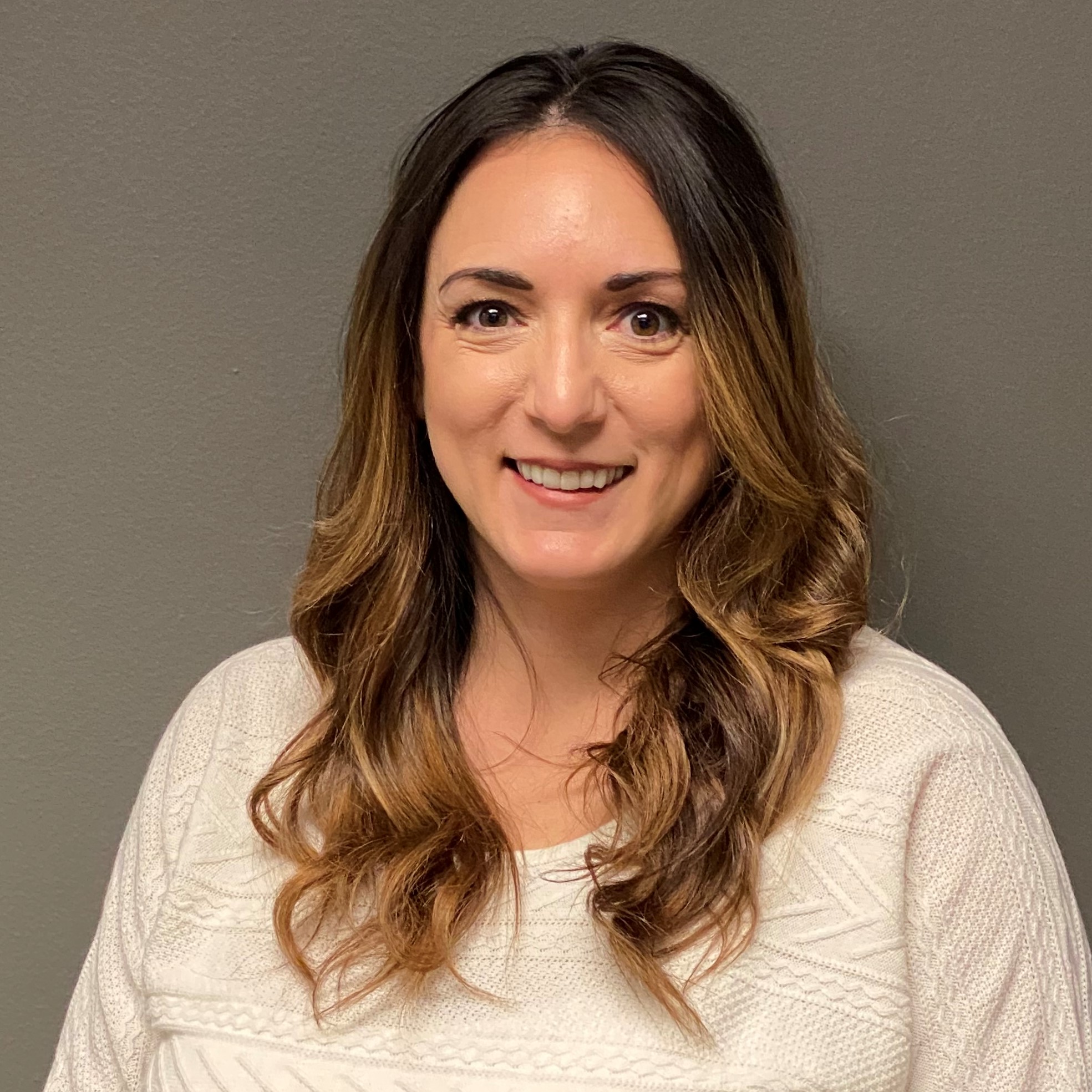 Chrissy Schambs
Regional Account Coordinator
Read Bio
Chrissy has been with Empire since March of 2022. She is our newest Regional Account Coordinator for the Southeast market. She comes to the team with over 15 years of experience in Sales as well as Sales Support.
When she's not working you can either find her at her favorite traveling spots in the Caribbean or hanging out at home with her family and 2 Bernese Mountain Dogs.
She is always willing to go above and beyond for a customer but also believes in utilizing the four key principles of great customer service: Personalized, committed, knowledgeable, and proactive.