Our deep knowledge, expertise and passion for providing customers with solutions that exceed expectations, enable the EmpireEMCO team to guide customers to the best possible solution for any product packaging challenge or need.
OUR PACKAGE SELECTION PROCESS
How the right relationship with your packaging
provider drives success and profitability.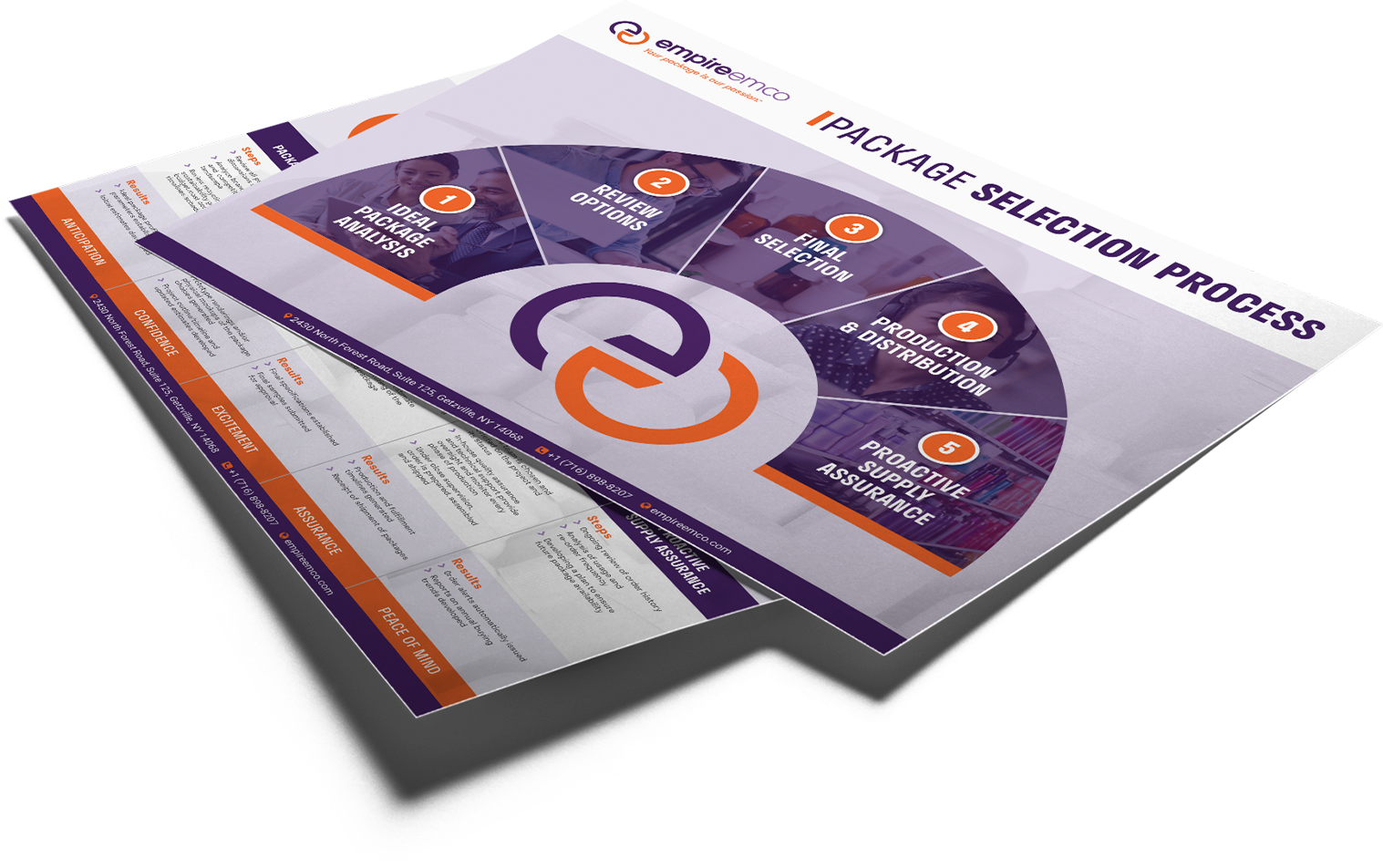 I had heard of EmpireEMCO and their capabilities through some suppliers, so I approached them because I needed someone in the industry with multiple connections to suppliers. EmpireEMCO took the time to understand our needs and paired us with suppliers that met our criteria. I liked their professional, problem-solving approach and delivery of the solutions that met our needs. The result was a unique solution that took the guesswork out of areas that were not our expertise. I would recommend EmpireEMCO to all companies looking to grow. The staff is professional and hard working to meet your needs and deadlines.
– Glenn Munford, CP Operations, NC Brands

Unmatched service and support.
Today. Tomorrow. And down the line.